To schedule an appointment please text your info to (818)601-4017
Stacey and Eric Horvat have been producing skills videos in Southern California since 2013.  The mission is to watch players grow and develop into next-level college athletes. Hundreds of active college & college bound athletes have utilized Horvat Recruiting Videos for their quality, quick turnaround time and knowledge of the softball recruiting process.  HRV will travel if needed.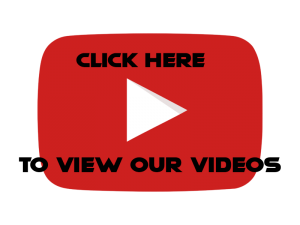 Stacey Horvat has coached 18U high level travel ball and High school CIF champions. She has been involved with making recruiting videos and getting student athletes into College since 2012.
She knows what colleges want to see and what they don't want to see in a recruiting video.
Eric Horvat played college baseball at Cal State Northridge, has a BA in Psychology and has authored 3 books on mental strategy and tactics in today's uber competitive sports world.  View his work at www.erichorvat.com
-"I was very skeptical when I first heard about "making a skills video" and boy was I wrong. Not only do Stacey and Eric conduct themselves extremely professional but their videos are also top notch professional videos that highlight each players talent. Through Horvat Recruiting Videos my daughter will have the opportunity to continue her softball career after H.S. We are very thankful for all of their hard work and truly appreciate everything they did for my daughter and current players. As a coach I highly recommend to my players and/or any athlete our there looking to make a skills video. Contact the Horvat's you won't be disappointed. Best decision you will ever make for your athlete."
-"So many great things can be said about the Horvat Softball recruiting!! Eric and Stacey are hard working, and dedicated to creating a phenomenal skills video showing off your child's best performance. After my daughter did her skills video, so many choices started coming in. Thank you to these two!"
-"The recruiting videos produced by the Horvat's are of the highest quality, very professional and would give any recruiter a very good idea of the skill level of the player. The Horvat's are very well connected in the college coaching community and I would highly recommend them to any player interested in making a recruiting video. 5 ⭐️Stars!!"
-"She does more than make videos.
If it wasn't for these guys, my kid would not have gotten to college from softball.
She made the video, sent to coaches, contacted the coaches and followed up."
-"Stacey and Eric did an amazing job on my daughter's video. They both were very professional and accommodating to our needs. They truly showed off my daughter's skill set. If your child plans on playing at the next level I would High recommend them. Thank you both for a job well done."
-"Great experience, very knowledgeable and professional"
Contact Stacey directly at (818)601-4017 to schedule an appointment with us!